This Sunday we are going to tackle an important topic: DEPRESSION & ANXIETY. Please join us Sunday May 16 at 10:30a.m.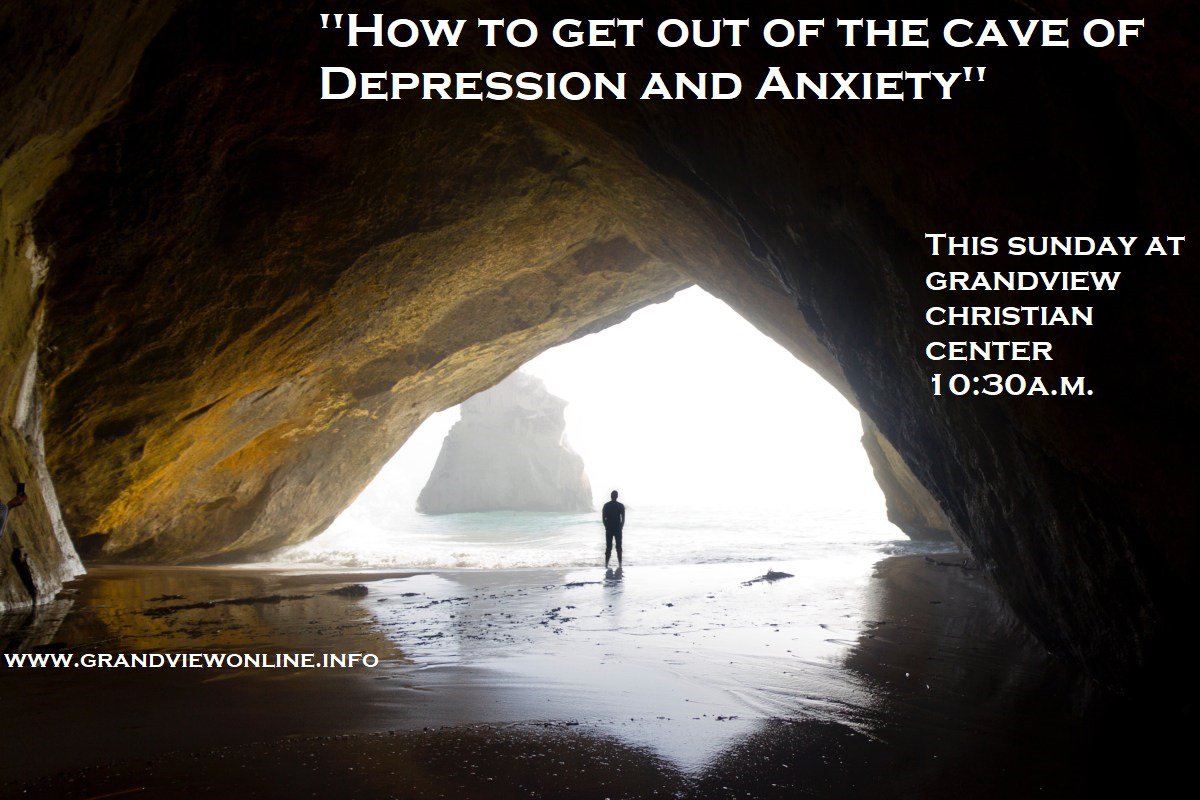 Hey Church.
So maybe 2020 didn't go as expected...maybe, like me, you feel like you're still limping, straight into a new year.
Maybe you're still carrying scars from the battles faced, or deep pain from the struggles.
The prophet Habakkuk once found himself there, deeply burdened, concerned for his people, wondering where God was at.
And right in the questions & uncertainty, God responds with the hope & reassurance that only He can bring to hard year & difficult days...
"Look at the nations and watch - and be utterly amazed. For I am going to do something in your days that you would not believe even if you were told."
Hab. 1:5
We are praying this is FOR US in 2021…for all of us.
Especially when circumstances have become too hard to handle or we can't find a way out of the struggle. When we're desperate for healing & want to let go of all that's held us back for too long - the fear, the worry, the despair...hope is still there. (yep, HOPE is STILL here!)
From the God who is in control and has a plan to carry us through. The One who brings light to darkness & makes a way we never dreamed possible.
So here is what we need to do as we enter 2021:
1-We just need to trust Him. With each day, each circumstance, every need, every struggle. And keep looking up to the One who works miracles and fights for us even when we feel forgotten.
2-Stay in community. WE are all going through this together, and guess what? WE will get through this, but together. As a community of Grandview, we need to stick together.
Let me pray this over you today:
Father, I pray Habakkuk 1:5 over everyone reading this, that THIS year may be the year that together as the community of Grandview we would watch and be utterly amazed at your Goodness and Grace. I ask that you Lord, would do something in our days that we would not even believe even if we were told, just as you did in the life of Habakkuk. May we experience this in our lives as we join together as a community of believers in Jesus' name…
See you this Sunday at 10:30a.m. at Church.
If you are unable to attend, watch our service by texting: GRANDVIEW to 484848
WEEKLY BIBLE STUDIES ONLINE
Wednesday Night Bible Study for the Church- 6:30p.m.
Thursday Men's Bible Study- 7:00p.m.
Friday Women's Bible Study- 8:00a.m.
Monday How to overcome fear & Anxiety-7:00p.m. (this class is full. We will restart another one June 2021)
Please join us in these groups.
Check the tab "ONLINE BIBLE STUDIES" for more information.